About Sassy Goods
(photo @boofotoo.business)
Shiny (carnival) wigs, very expensive wigs and mediocre quality wigs that are recommended by the hospital if you are sick, lace wigs for hundreds of euros or not more than that... boring predictable colors... I saw them all passing by and I thought.. been there done that! I want honest and beautiful wigs, in a cool color, that stand out, and make them available to others.
I founded this company Sassy Goods because I love wigs and because I wanted to make wigs more accessible to others.
Wigs that are different, just like you. You are not one in a dozen, boring, dull, mediocre..
Being able to offer great quality wigs is much more inspiring, you are much more inspiring!
Then my search for the most beautiful wigs, color and quality, for the best possible price, began. And also the practice heads, that is also a passion of mine!
I believe that wigs and practice heads should be available to EVERYONE , that's why we all have products in different colors and prices, both wigs and lace wigs and practice heads. Not boring, because you are not boring!
I started in 2019 and over the years I received more and more good and inspiring questions from you, you shared your success stories and photos.. 😍

Because of you I started looking for more colors, styles, and I was able to find the best and most beautiful wigs out there. After testing and trying out, the most beautiful and best wigs have arrived on the webshop.

I don't do this alone of course, but together with my team:


Sadaf (Purchaser, based in China)
The customer service team ; Abigail, Gideon and Reuben (they are gold! and you may have already spoken to them ;)
Martje (Social Media, Instagram) She shares the nicest photos with you, which you also send in!
If you have any questions, send me a message via chat or a DM via instagram ( @sassygds ) I really like it!

You are a winner and you deserve the most beautiful and best wigs 🥰
Love, Aletta and the team! 😚
Our Favorites!
The luxurious chocolate brown front lace wig is so beautiful, with beautiful wavy hair and the beautiful long length! That's why one of my favorites! 😍
This beautiful wig with regrowth has a beautiful platinum blonde color, which makes it stand out and I love that 😄
Yes, the pink one, is a bestseller with us! Can't be missing in your wig wardrobe, right?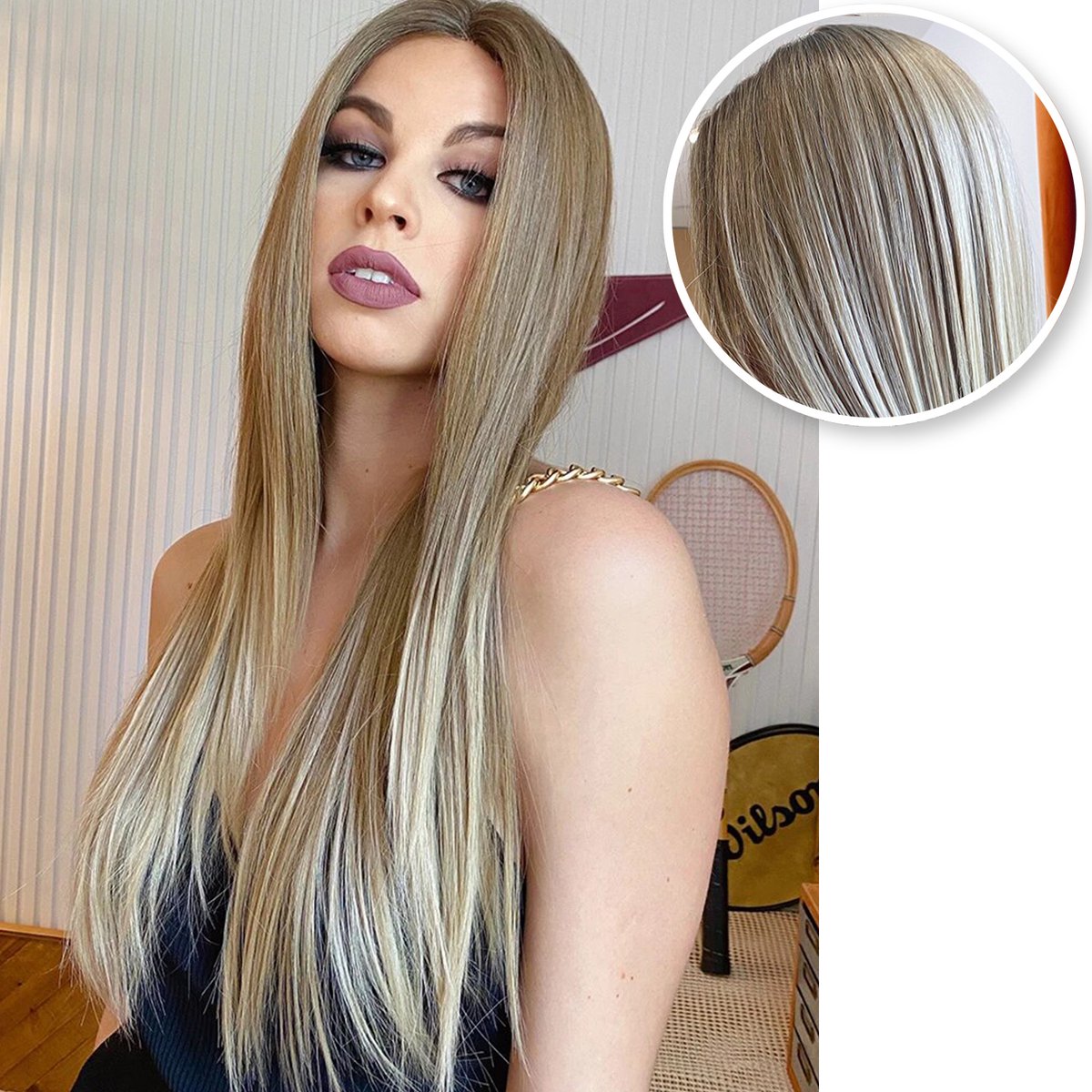 Yeah.. this one is so sexy, right? Beautiful straight hair in a beautiful color. This is the light brown lace wig!